WOMEN'S TAILORED SUIT MADE WITH CARE AND FINESSE.
Every woman is unique and making a women tailored suit is a true art, requiring a different level of specialisation and attention to detail. Women's bodies and measurements are even more unique than those of men, which mean that finding the perfect fit requires much more care and finesse. My Tailor's range of bespoke women's clothing includes suits, blouses, trousers, jackets, tuxedos, skirts and much more. Together we will help you design your bespoke women's suit and make sure it fits your lifestyle.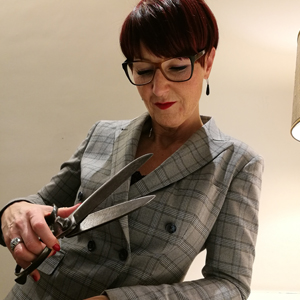 WE CREATE SUITS THAT ARE JUST AS UNIQUE AS YOU ARE!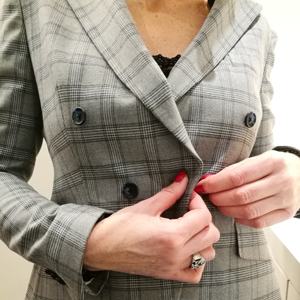 GRACEFUL AND CLASSY WOMEN'S TAILORED SUIT
When a woman says "I have nothing to wear", she means "I have nothing to wear for what I need to be today". My Tailor has understood that women, just like men, also want to have a functional, elegant wardrobe that aspires to grace and class in order to assert their femininity, affirm their style and feel at their best. Women know that there's nothing like wearing a perfectly tailored suit that flatters, inspires and adapts perfectly to their silhouette.
SCHEDULEIT ALL STARTS WITH THE SELECTION OF THE MOST REFINED FABRICS.
THE QUALITY OF THE SUIT DEPENDS ON THE SELECTION OF THE FABRIC.
While the colour of a woman's bespoke suit may be a relatively simple criterion to determine, the choice of fabric is still an important criterion to take into account. A woman's bespoke suit can only be considered a quality suit when the fabric offered is also a quality suit. As for men, My Tailor works with the most renowned houses offering an unlimited choice of quality fabrics: Vitale Barberis Canonico, Holland & Sherry, Ermenegildo Zegna, Loro Piana, Dormeuil, Hundersfield , Reda , Dugdale Bros , Brisbane Moss, Carnet, Escorial and Standeven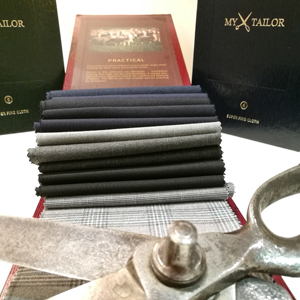 EACH DETAIL ARE SCRIBED TO MAKE YOUR FITTING UNIQUE.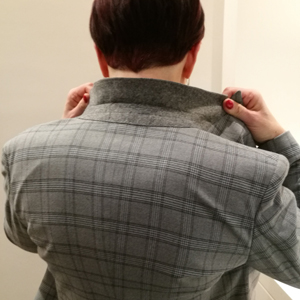 LET YOUR IMAGINATION RUN WILD.
As with our men's suits, our range of women's tailored suits also offers a plethora of customisation options to let your imagination run wild. Every detail is screened to make your suit unique: style, cut, edge stitching, thread colour, lining, lapels, pockets, buttonholes, buttons, cuffs, slits, elbow patches, topstitching, selvedges, contrasts… a pant or skirt.
 

DESIGNING A BEAUTIFUL SILHOUETTE IS OUR TOP PRIORITY.
TAKING MEASUREMENTS FOR A PERFECT FALL.
Creating a bespoke women's suit that reflects your measurements, your physical particularities, to highlight qualities and erase defects in order to draw a beautiful silhouette is our top priority. After taking measurements of your body, we study your posture in order to identify the modifications required. Then, you will try on a template and we will advise you in the choice of our models to jointly confirm the cut that will enhance your figure the most.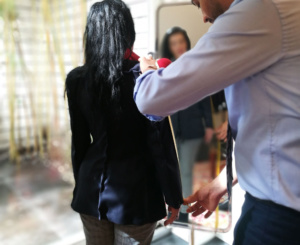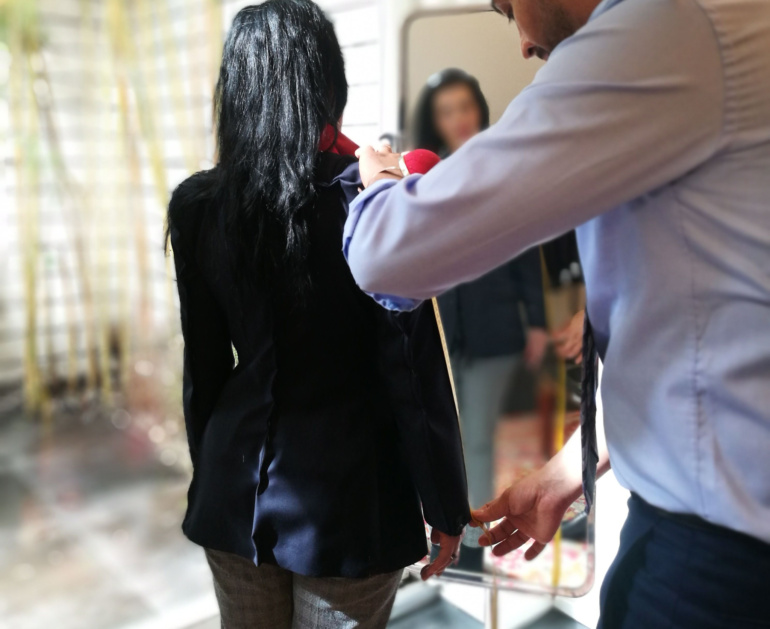 EACH PIECE WE MAKE FOR YOU HAS ITS OWN PATTERN.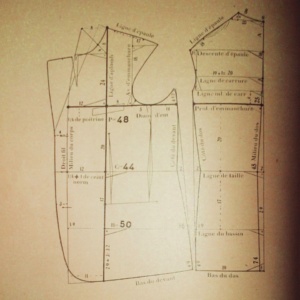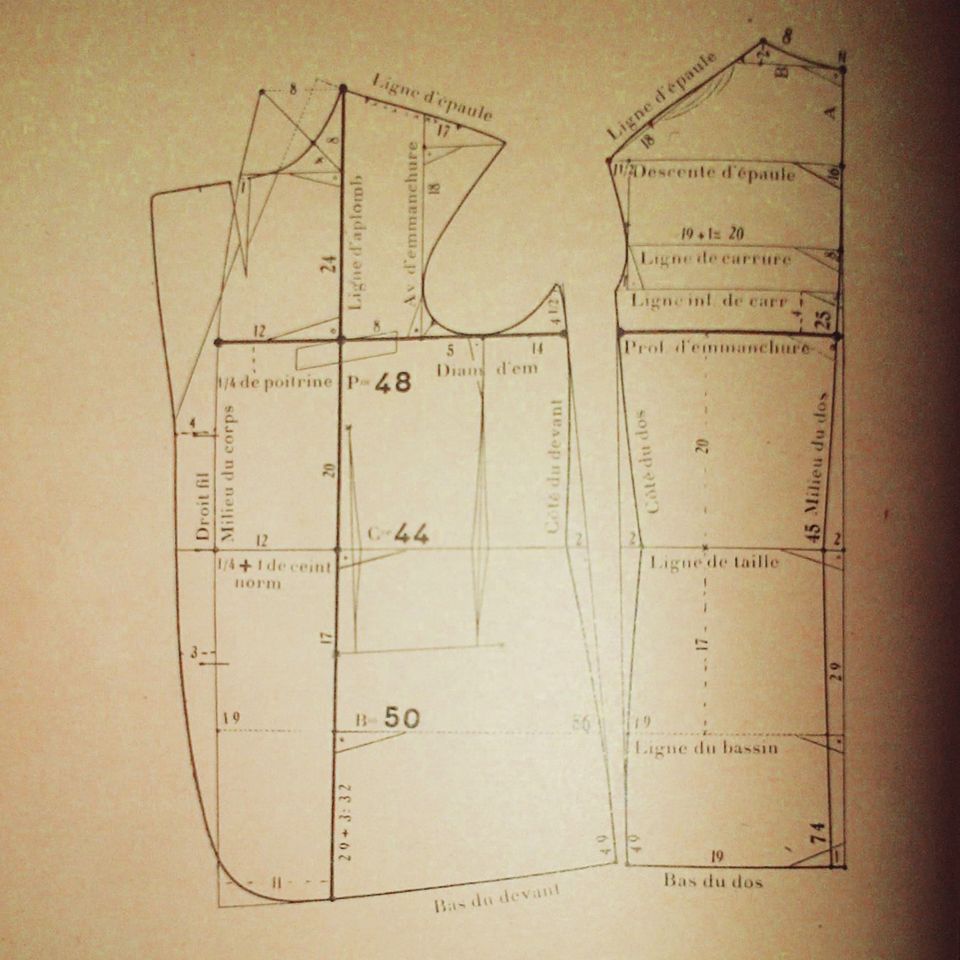 WHO HASN'T EVER DREAMED OF HAVING THEIR OWN PATTERN?
All measurements will be carefully transcribed to create the pattern of your bespoke suit. All our patterns are numbered and kept in our files for tracking changes if necessary. Once your pattern is created, all future custom orders will be made from it and without the need for a complete re-measurement.