TAILOR MADE, A REAL PASSION.

A perfectly tailored garment says a lot about the wearer. Because nothing can replace the know-how and experience of a good tailor. For more than a decade, we have been guiding men and women through this rite of passage. Whether it is a suit or another bespoke piece, we will give it its rightful value and we will make you discover the pleasure of the exclusivity of a garment created for you. The care, effort and passion we put into making your bespoke suit is what makes them so special.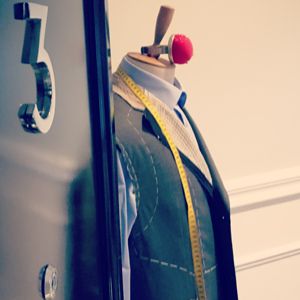 OUR PASSION: TO DESIGN TAILOR-MADE GARMENTS THAT FIT YOU.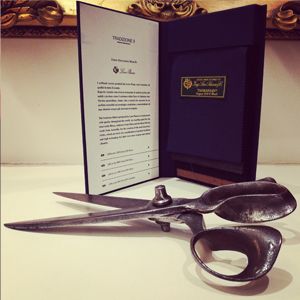 Finding the right tailor who can make your tailor made suit is as important as finding the right doctor. We are highly appreciated for our seriousness and our know-how.
The passion for what we do and our reputation are important to us, it is a guarantee of quality. We ensure that our garments retain the subtlety of English craftsmanship blended with an elegant fusion of Italian style to create a look that is both unique and contemporary.
  EACH PIECE WE MAKE FOR YOU IS A LINK BETWEEN TRADITIONAL KNOW-HOW AND MODERNITY.

UNDERSTANDING YOUR IMAGINATION AND BRINGING YOUR IDEAS TO LIFE.

We believe that behind every woman and man there is a tailor who is dedicated to creating a perfectly fitted, BESPOKE garment, designed entirely for him and by him. The complicity that is created with the tailor is nourished by a singular ritual, which leads each client to build his garment to his measurements. At each stage, My Tailor is present to understand the client's imagination and to respond to his needs and materialize his desires.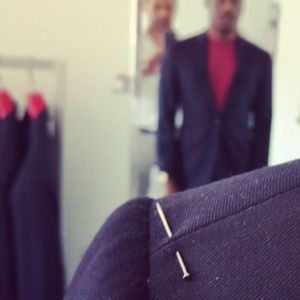 WE WILL GUIDE YOU AND DESIGN THE PERFECT FIT THAT WILL ENHANCE YOUR SILHOUETTE!
Nothing beats the unique feeling of a tailor-made suit! We combine know-how and passion for the craft to create the unique piece that will guarantee you comfort, style and elegance in all circumstances.
You are unique, just like our women's suits. We are incredibly passionate! We'll help you design it and make sure it fits your lifestyle.
Our tailored men's shirts are individually made with a perfect finish. We have a selection of more than 500 fabrics with a wide choice of styles to match your preferences.
The contours of a woman's body should be flattered by soft and noble materials. Fitting will create this feeling of authenticity so that she feels the uniqueness of the tailor made shirt she is wearing.
Every man needs at least one tuxedo suit in his wardrobe. With the countless options, we can make you a unique tuxedo suit that will fit you like no other.
Tailored dinner tuxedo for women are designed for those who appreciate quality and discreet grace. Whether black, white or velvet, we will create something unique and daring.
Choosing a wedding suit is often the most important decision when it comes to a man's clothing, it is also a chance to create the "perfect suit", entirely custom-made.
We provide corporate clothing for a variety of jobs in different industries. We fully focus on creating a uniform that you and your team will be proud to wear.