TAILOR-MADE BOXERS SHORTS
BOXERS SHORTS, CUSTOM-MADE HIGH-END MEN'S UNDERWEAR.
As the first thing you crawl into every morning, underwear is probably the last thing in your wardrobe you've ever looked at. Just like our custom-made shirts, we had the vision to make the most comfortable and luxurious men's boxers shorts you could ever imagine.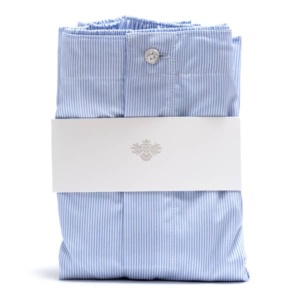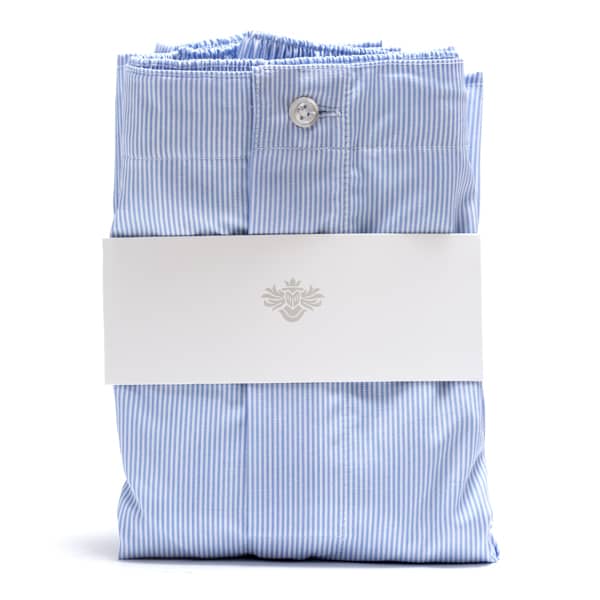 Tailor-made boxers shorts briefs in My Tailor luxury cotton, underwear for men.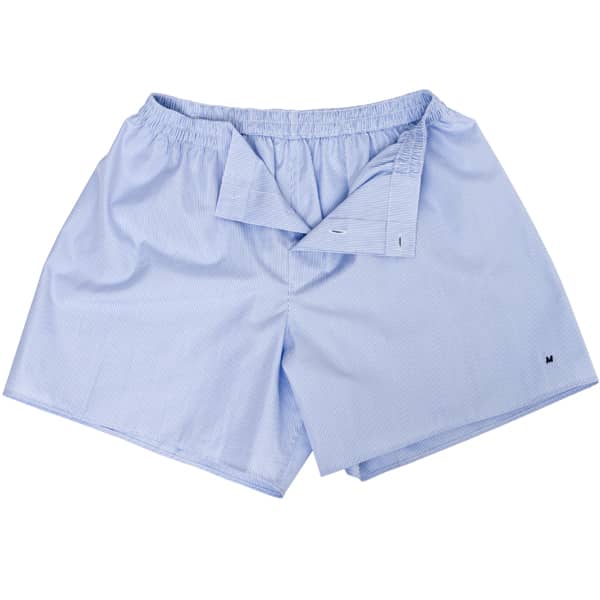 BOXERS SHORTS CUSTOMIZATION
WE CUSTOMIZE OUR BOXERS SHORTS ACCORDING TO YOUR PREFERENCES.
Our custom-made boxers shorts take an obsessive approach to detail and can be customized to your preferences. You can choose from a variety of fabrics, buttons, embroider your initials, set the cut and determine the length.
We have decided to take an eco-responsible approach by minimizing offcuts from our custom shirts.
THE FABRICS OF OUR BOXERS SHORTS
CHOOSE FROM A LARGE VARIETY OF SHIRT FABRICS.
We have decided to take an eco-responsible approach by minimizing the offcuts from our tailor-made shirts. As with our shirts, our boxers shorts are made from cotton, linen, silk, silk-cotton blend for very hot days and ultra-fine and soft cashmere with a high yarn density for winter. The result is a classic boxer shorts that offers unparalleled softness and durability in all seasons.
.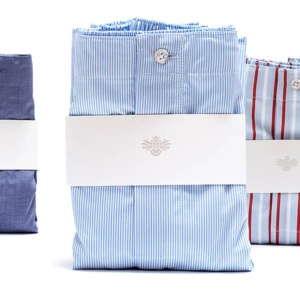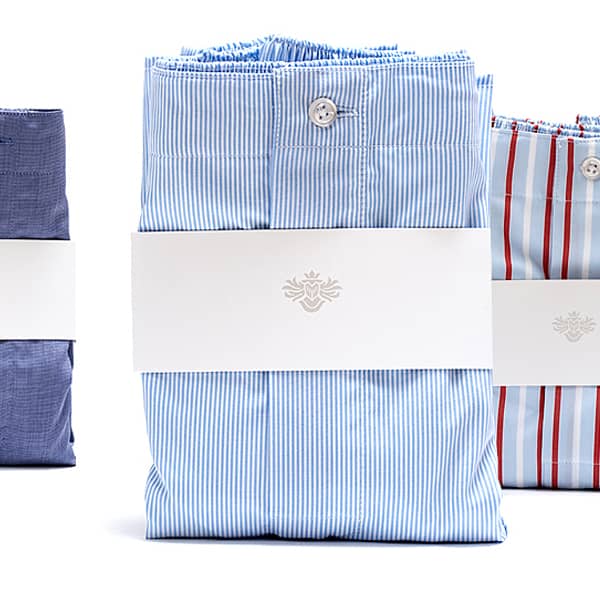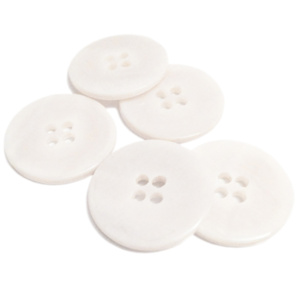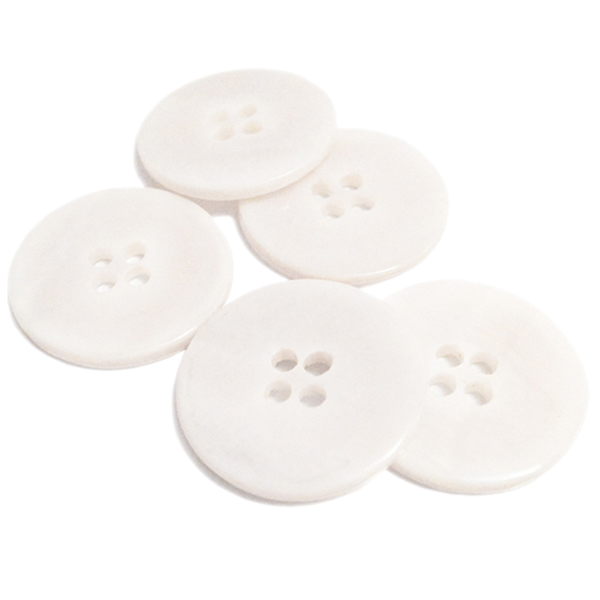 IT IS THE DETAIL THAT REINFORCES THE EXCLUSIVE CHARACTER OF YOUR BOXER SHORTS.
Button selection is a key part of the custom-made experience for our boxers. We use real mother-of-pearl, horn and corozo buttons. The shapes and colors of our boxer buttons are varied and can be assorted. This detail immediately enhances the look and exclusivity of your custom underwear.
OUR BOXERS SHORTS CUTTINGS
OUR BOXERS SHORTS CUTS ARE DESIGNED TO BE COMFORTABLE AND ELEGANT.
Neither too tight nor too roomy, the cuts of our boxers shorts as well as the fit of our boxers are designed to offer comfort and excellent support for every body type, allowing your skin to breathe smoothly and offering great freedom of movement. Invisible under clothing, our custom-made boxers leave no boundaries, offering the perfect balance between controlled transparency and elegant seduction.
.
.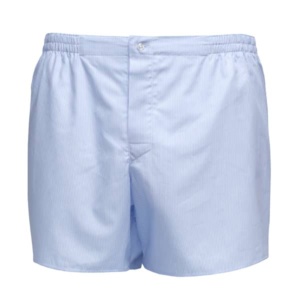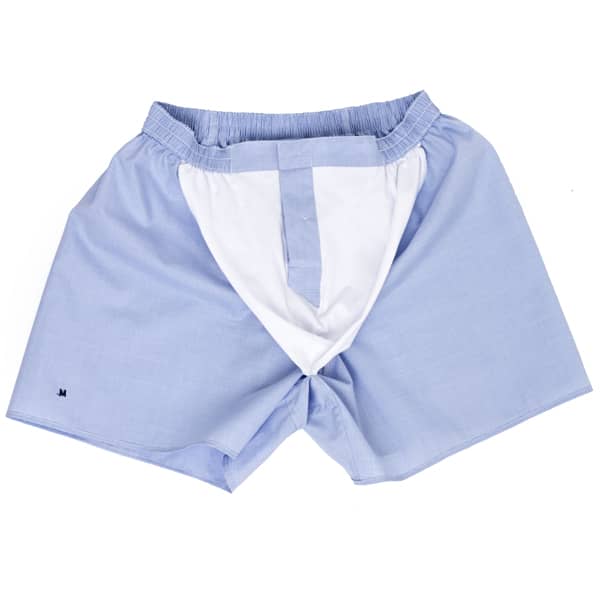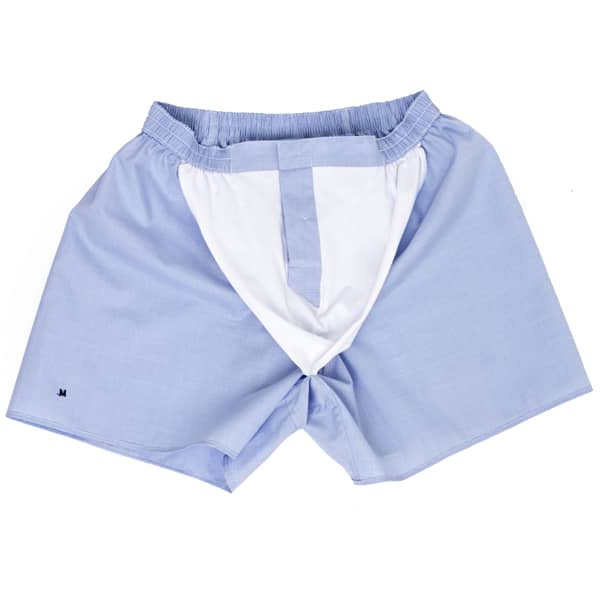 WE MAKE DURABLE AND WELL-FINISHED BOXERS.
The interior finishing of our custom-made boxers shorts is made from ultra-soft cotton to ensure maximum comfort to perfectly fit male morphological specificities. Made to withstand the test of time, the elastic at the waistband is soft and sturdy. The seams are meticulously sewn to offer optimal support and ensure ease of movement at the hips.