WOMEN'S TAILOR MADE TUXEDO
WOMEN'S TAILOR MADE TUXEDO
Fifty years ago, Yves St Laurent created the dinner jacket and gave power to women in jackets and trousers. By borrowing the codes of male dress style, modern women do not try to hide their femininity but on the contrary to exacerbate it and assume it differently. Once a symbol of female emancipation, the women's dinner jacket has become an iconic piece. It has gone from being a fashion item to a stylish garment. Timeless and timeless, it is one of the fundamentals of women's wardrobe.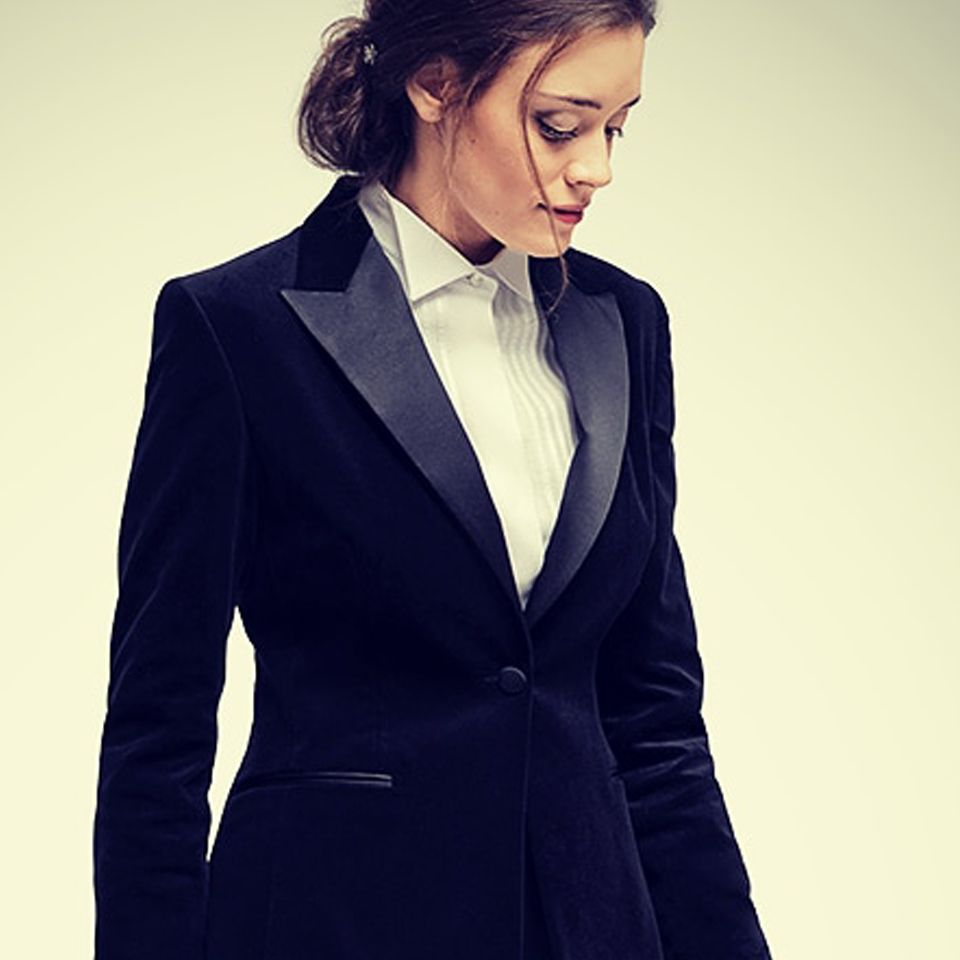 CUSTOMIZATION
CUSTOMISE YOUR WOMEN'S T-STANDARD TUXEDO
By selecting from thousands of fabrics, patterns and style options, we will guide you through the process of customizing your custom-made women's dinner jacket, helping you create a design that is as unique as you are. Your individual appointment will help to maintain a personal relationship with the tailor, creating an outfit that intuitively reflects your style and practical requirements.
REALISATION
PROCESS OF MAKING WOMEN'S TAILOR MADE TUXEDO
The process for making a bespoke tuxedo suit for women is precisely the same as for men; encompassing a state-of-the-art manufacturing process coupled with a large number of artisanal operations to guarantee an impeccable finish and an incomparable style that sublimates the silhouette of the wearer.