MADE-TO-MEASURE CUFFLINKS
PERSONALISE YOUR CUFFLINKS.
You have had a superb bespoke suit and a sublime bespoke shirt! Nothing could be better than enhancing your outfit by making your own cufflinks and engraving your initials, your wedding date or the family coat of arms to complete the exclusivity of your clothes.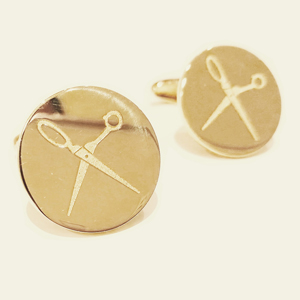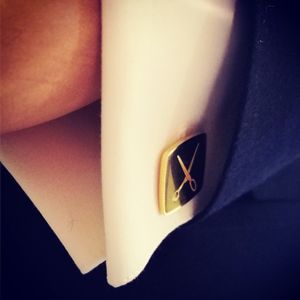 STAMP UP YOUR SHIRTS
THE ULTIMATE STAMP ACCESSORY.
Cufflinks are the ultimate hallmark accessory; they are the extension of the subtle details that will complete your shirts. They are a sign of class and impeccable taste. They remain a discreet and unadorned way to hold the sleeves of custom-made shirts of the "musketeer" type.
PRECIOUS MATERIALS
SILVER S925, IDEAL FOR CUFFLINKS
In ancient times, silver was used to mint coins. Today it is considered one of the most valuable materials. All our solid silver cufflinks are made of 925 silver. Which means that they are made of 92.5% pure silver and 7.5% copper? It is marked with an "S925" hallmark, which certifies that the quality is first class and ideal because with a higher silver content (e.g. 950 silver) the jewel blackens and deteriorates more quickly.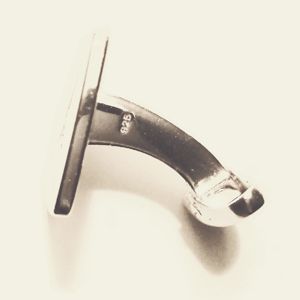 CUFFLINKS IN STERLING SILVER & VERMEIL.
CUFFLINKS TO BE ENGRAVED IN STERLING SILVER & VERMEIL.
Shape: round, rectangular, oval in sterling silver & gilt silver, Ag 925 | Dimensions: 22 x 22 x 2 mm , 22 x 22 x 2 mm, 25 x 22 x 2 mm